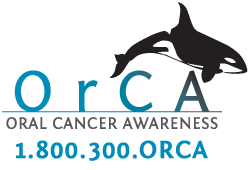 Imagine being told you have Stage IV Oral Cancer.
Imagine finding out you have a 22% chance of living another 5 years.
Imagine having to tell your patients, friends, family, and especially your 9 and 10 year old boys.
Dr. Lawrence Hamburg was diagnosed with Squamous Cell Carcinoma in June of 2007.
He had a tumor at the base of his tongue about the size of a superball, and a secondary mass the size of a baseball in his neck (which he had ignored for over 6 months). He went through chemo, radiation, and surgery, and now he's on a mission. His tongue and vocal cords were miraculously spared, and he can speak!
After 30 years of dentistry (and 15 years of giving seminars primarily on porcelain veneers), he will help you:
Learn what it's like to be told you have Cancer
Learn how to treat your patient diagnosed with Oral Cancer
Learn how to do a thorough Oral Cancer Screening
Learn about the early detection devices available (and which ones work)
Learn how to take better care of yourself
And Learn How To Save Someone's Life
Dr. Hamburg is a member of the AACD, the AGD, and the ADA, as well as the Speakers Consulting Network and Toastmasters International. He has presented at the GNYDM and the Yankee Dental Conference, and has been published in Newsweek, Dental Economics, Inside Dentistry, AGD Impact, and several other national publications. He is the President and founder of the Master Mind Alliance Study Group for the last 25 years. He is also the President and founder of the Oral Cancer Awareness Foundation (OrCA). Dr. Hamburg has held positions at Vassar Brothers Hospital and NYU College of Dentistry, and currently at Tufts Dental School.